Vita VIP offers a high-end hospitality experience into a one-of-a-kind trip tailored to you. With a tightly edited collection of exceptional homes and an intuitive approach to service, our team excels in translating your visions into seamless vacations.
We are property & travel experts who fully understand aspirations and expectations. Our ethos is to craft your vacation into a completely unique personal way; we aren't just a vacation rental business, but a travel company committed to bringing you a positively different experience. We stand firmly to our word.
Each of our properties have gone through a vigorous 'vetting process' and when you book with us, the entire experience is professionally managed to ensure the highest quality stay. To us, luxury means something different every time. So, we embrace the little things that make your stay extra special.
Our Concierge services allow a complete holistic approach towards travel. All our clients receive VIP service, including Meet & Greet and walk with you through your entire programme, ensuring you enjoy a seamless vacation experience with an unparalleled service.
We offer a Property Management service to our clients who wish to keep their peace of mind while away from their property. We carry out multi channel Property Marketing for owners, helping to achieve maximum exposure on their property. All stages of both sales & rental processes are controlled – we ensure rental properties are returned in pre-occupation condition and for sales we carry out all that is necessary to realise their maximum equitable value.
From Home owners to Guests, we have the experience, expertise, technology and a team with an empathetic approach which ensures we synchronise everything, ensuring total peace of mind for all parties.
Penna Reid offers a comprehensive refurbishment and project management service, whether you are an investor looking to enhance your property and maximise the return on your investment, or a private individual considering improvements within your own home, they are well qualified to project manage all works from inception through to occupation.
Beachwood was founded to provide bespoke, yet affordable, interior designed furniture collections across Spain and Europe. They believe that interior design shouldn't be just for the select few and can help you achieve the look you want on time and on budget.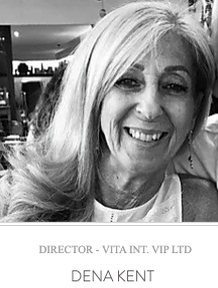 Dena has been in client care for her entire career.
Humble beginnings as a driven hair stylist, her abuility to build genuine relationships with her clients led to a massive following of advice-seekers and network professionals. When you meet her, you will certainly notice that she is highly dedicated and has unparalleled attention to detail and remembers everything.
After identifying the opportunity to combine her skills and knowledge in order to create a 'one stop shop' vacation experience for all her clients, the natural progression was to add her personal touch to rental properties and offer a unique all-encompassing 'advice and locate a property service', combined with a diverse offering of concierge services to provide her clients with a complete vacation service.
Roy is someone who's well-connected, well-travelled, business-focused. He has honed those attributes and stamped his own empathetic personality to deliver innovative first class customer service.
Not unfamiliar with demanding traveller expectations, Roy is the last word in ensuring ultimate satisfaction. For ten years working with First and Business Class passengers for Etihad Airways, Emirates and Oman Air, Roy has built a wealth of experience.
Prior to this Roy was instrumental in bringing innovation and change to discerning clientele within the UK insurance market for companies such as, Aviva and Lloyds Insurers.
Roy's long standing experience ensures Vita VIP is a leading holistic brand for quality travel.
Oliver is a thinker, an all-out strategist, who understands quality of service. His depth of experience, has ensured an unmatched niche service for clients who require something a little different.
Vita Properties was established in 2011 after Oliver conducted hundreds of successful lettings and sales transactions in north, west and central London during the previous ten years. He is a tenacious and thorough agent whose local knowledge of the property market is unsurpassed.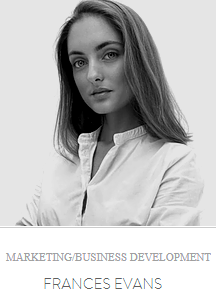 Frances' role focuses on the successful development of Vita VIP. Within this role, she is responsible for the effective development of the business, strong management of client relations, developing and marketing the company to its highest potential.
The attention to detail that Frances brings to each client ensures a refined service, whilst maintaining relationships with the utmost professionalism.